Best SAT Test Prep Courses and Tutoring in Bogota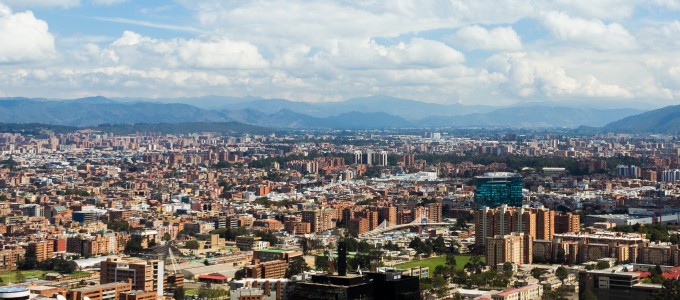 Bogota students in need of SAT prep of the highest quality can reach their desired scores with Manhattan Review's test prep options. Manhattan Review is an international education company that offers full SAT service in Bogota, from on-site or online SAT prep courses to private SAT tutoring and SAT practice tests. Our superior test prep educators use the industry's most original and engaging methods of instruction to build SAT sectional abilities, out-of-class study techniques, and testing approaches for optimal score performance. Founded in 1999, Manhattan Review has prepared tens of thousands of students for the SAT and other standardized tests in Bogota and other major cities in Latin America, Africa, Asia, Europe, and North America. Our SAT courses and private tutoring plans begin at regular intervals, and we also pride ourselves on convenient scheduling. Regardless of your particular SAT needs, we can help you start improving your SAT skills and scores right away. Let us help you get accepted to your first-choice college or university.
The most popular school in the United States is the University of California-Los Angeles (UCLA). This institution attracts well in excess of 100,000 applications per year, and the majority of these prospective students (about 74%) choose to submit SAT scores (UCLA will accept either the SAT or the ACT). UCLA's reported SAT statistics show that high test scores confer a significant advantage in admissions. Middle-50% SAT scores for admitted UCLA students were most recently 610-760 Math and 630-740 Evidence-Based Reading and Writing (EBRW). Sectional SAT scores of 700 or higher are considered elite, and they represent the top 5% of all test-takers in EBRW and the top 6% in Math. Among first-year UCLA students, over 50% were at this level in SAT Math, and slightly less than 50% scored 700+ on EBRW. Students with lower test scores quite simply had lower admit rates. Almost all selective universities rate standardized testing as highly important, which presents aspiring undergraduate students with an opportunity to substantially increase the impact of their applications.
At Manhattan Review, we regard the elite university admissions of our many students as the most convincing possible evidence of our teaching effectiveness. Our SAT clients have accepted admission offers from great schools such as the Massachusetts Institute of Technology, Harvard, Stanford, the University of Pennsylvania, Dartmouth, Columbia, Yale, Princeton, the University of California-Los Angeles, Northwestern, the University of Notre Dame, Georgetown, the University of Chicago, Cornell, Brown, the University of California-Berkeley, the University of Virginia, Duke, the University of Michigan, and countless others. Manhattan Review's SAT students also regularly become accomplished professionals with enviable careers. A number of our former pupils are now employed by Fortune 500 companies, such as Dow Chemical, Express Scripts Holding, United Technologies, Bank of America, and CVS Health. More than a few past Manhattan Review students are now contributing to Bogota's top companies, including Colombia Móvil, Fox Telecolombia, Grupo Editorial Norma, Quala, and Terpel. Learn more about Manhattan Review's SAT services for Bogota students by contacting our local office right away.

Good SAT test taking strategies learned. I developed new skills and feel more prepared.
- Kevin Gonzalez (This student took our SAT preparation course)
Bogota
Primary Course Venue:

Bogota Marriott Hotel
Av. El Dorado # 69b - 53
Bogota, Colombia

NOTE: We do NOT typically have staff at the venue, so email us before visiting the venue.
Meet a Bogota SAT Tutor: Maria-Teresa H.
Maria-Teresa H. is a career SAT educator who has successfully prepared more than 1,200 students for the exam. She began teaching the SAT in her native New York City in 2001, and she has been associated with Manhattan Review's Bogota branch since 2018. She has taught three different versions of the SAT, and she considers adaptability to be one of her greatest strengths as an instructor.
Maria-Teresa graduated with honors from the University of Michigan with a bachelor's degree in education, and she then earned a master's degree in education at the City University of New York. She taught in the New York City public school system at the secondary level for more than 10 years. Her favorite leisure activities are playing basketball, trying new restaurants, and following Michigan's football team.
Our Books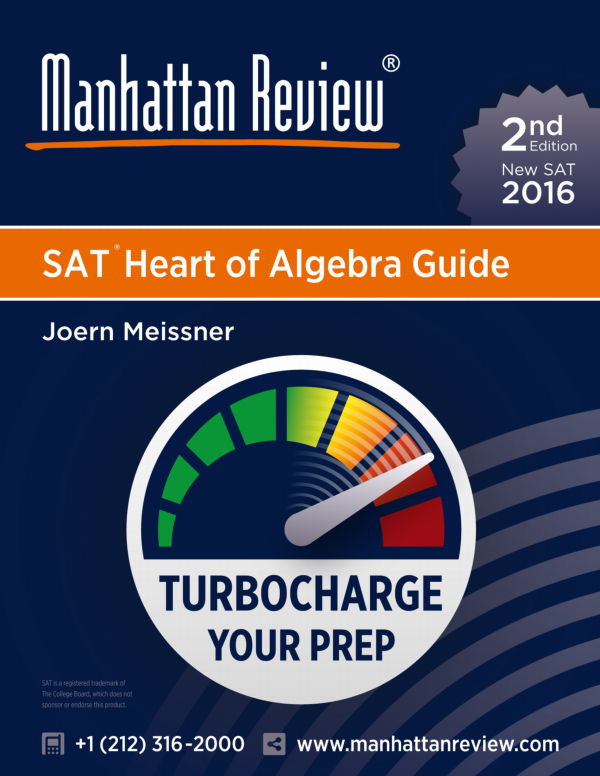 As Seen In