Best GMAT Test Prep Courses and Tutoring in Bogota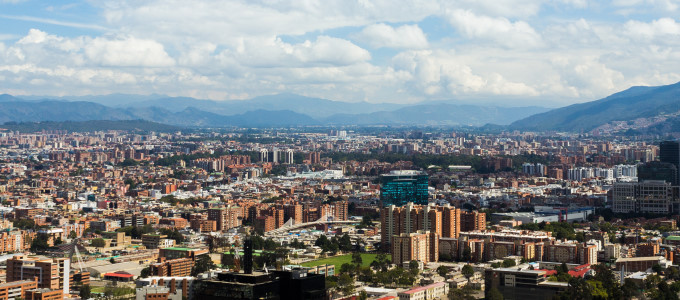 Bogota students can receive Graduate Management Admission Test (GMAT) instruction of the highest quality from Manhattan Review, a global education company. We offer on-site GMAT prep courses, GMAT private tutoring, GMAT online instruction, and GMAT practice tests, all of which are available in Bogota. Manhattan Review's experienced GMAT guidance produces improved GMAT content skills, GMAT study techniques, and GMAT testing strategies, which combine to facilitate each client's highest possible GMAT scores. Our individual GMAT tutors and classroom instructors are hired for their academic credentials, teaching styles, and standardized test performance, and then given substantial additional training in Manhattan Review's methods and materials. Our patient and caring GMAT educators are tirelessly devoted to the success of our students, and they use innovative methods of instruction to facilitate test score results that far outpace those of competing test prep firms. Find out more about Manhattan Review's GMAT teaching by contacting us in Bogota today. We're looking forward to helping you decide which of our GMAT learning plans is ideal for you.
Manhattan Review's GMAT instruction has led to elite business school acceptance for thousands of our clients around the world. Manhattan Review GMAT students have gained admission to Harvard Business School, the Stanford Graduate School of Business, the Massachusetts Institute of Technology's Sloan School of Management, Columbia Business School, Dartmouth College's Tuck School of Business, Northwestern University's Kellogg School of Management, the University of California-Berkeley's Haas School of Business, the Anderson School of Management at the University of California-Los Angeles, the University of Chicago's Booth School of Business, the Yale School of Management, New York University's Stern School of Business, and many other top master of business administration, master of finance, master of accountancy, doctor of philosophy, or other graduate business degree offerings. Our GMAT clients have been equally successful in the workforce. Some have been hired by Fortune 500 firms, such as Enterprise Products Partners, New York Life Insurance, Bank of America, Berkshire Hathaway, and World Fuel Services. Others have chosen jobs at Bogota companies, including Davivienda, Ecopetrol, Grupo Editorial Norma, Terpel, and Win Sports.
Salary statistics for recent MBA graduates were analyzed in a recent article published in U.S. News & World Report. 114 full-time MBA programs responded to the survey, and the data showed an average salary of more than $105,000 per year. Furthermore, average earnings were even better at the most selective business schools. A total of 10 institutions (including Stanford, Harvard, the University of Pennsylvania, and Columbia) produced graduates who earned a mean annual salary of $150,000 per year or more right out of school. Not coincidentally, these selective schools have the highest average GMAT scores. At Harvard Business School, the median total GMAT score was 730 in the most recent year for which data are available. The average GMAT at the Stanford Graduate School of Business is even higher at 737. At the University of Pennsylvania's Wharton School and Columbia Business School, the averages were 730 and 724 respectively. High-quality GMAT preparation can help get you into an outstanding graduate business program, and graduates of the top programs almost always do quite well in their careers.

I took my GMAT today and, as promised, am now reporting my GMAT score to you. 770. Not shabby, eh? Thanks for all of your help! I got a 47 on verbal, which was 99th percentile. 49 on math (90th percentile), overall 99th percentile. I am, to say the least, a happy camper.
- Olivia (This student took both of our New York GMAT classic course and private tutoring)
Bogota
Primary Course Venue:

Bogota Marriott Hotel
Av. El Dorado # 69b - 53
Bogota, Colombia

NOTE: We do NOT typically have staff at the venue, so email us before visiting the venue.
Meet a Bogota GMAT Tutor: Eva T.
Eva T. graduated with honors from Georgetown University with a bachelor's degree in economics. She then went on to earn her master of business administration at Georgetown's McDonough School of Business. Originally from Richmond, Virginia, Eva is of Colombian descent, and she eagerly accepted Manhattan Review's offer to join our Bogota staff last year.
Eva has been teaching GMAT prep courses and private tutoring sessions for a total of nine years. Before moving to Bogota, she was a GMAT educator in the New York City area, where she also worked for a major financial services company. Eva's combination of experience in education and in finance gives her the perfect background for effective GMAT instruction, as her students regularly attest. In her free time, Eva enjoys windsurfing and volleyball.
Our Books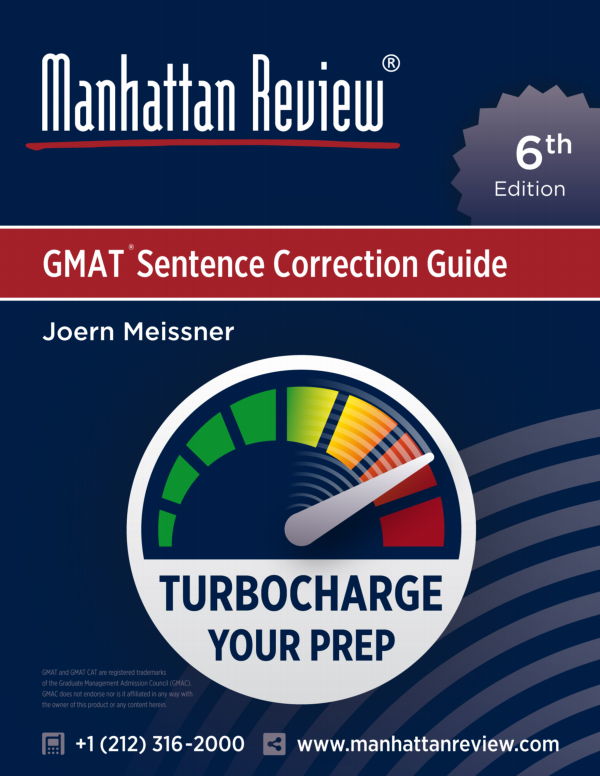 As Seen In